Ranger Engineering builds the best GPS machine control models in the industry. Period. We take the time to do things right – to make sure all work leaving our doors is correct, clear and complete. Whether your project is big or small, we are committed to the same, consistent level of excellence. But not everyone's needs are the same. That is why Ranger Engineering offers three distinct products: Ranger Certified Model, Ranger Model Check and Ranger Stamp Ready Model.
Ranger Certified Model
This is our bread and butter. Using the construction plans as the basis of our work we recreate the engineers design from the ground up – literally. We start by defining the projects 'governing feature' and base all work off of those features. Whether a simple site or a heavy highway our commitment to accuracy and quality is the same: every project deserves the time needed to make it perfect. We make sure that before you ever get into the field, all errors or conflicts are well documented and resolved.
Our standard deliverable's for a Ranger Certified Model are a finish grade surface, 3D linework from that surface, any points needed for staking, centerline alignment files and background 2D linework as provided by the engineer. As with all of projects, these models are 'engineer built' and 'engineer checked' – two sets of eyes goes through all aspects of all our projects.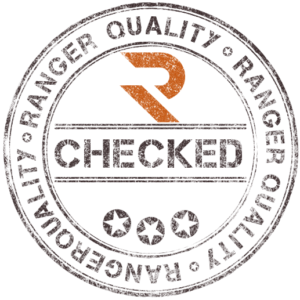 Ranger Model Check
Do you have someone in-house who is building your models already? Are you a subcontractor and the general provided you with a model? Are you an engineer who wants to provide your model as part of your deliverable's but don't want to assume the liability for the model?
Regardless of what your situation is, if you already have a model and want to make sure its going to lead to a good GPS experience in the field, Ranger Engineering is here to help. Our Ranger Model Check is the answer.
We take the model, as it was provided to you or generated by you and we dig through it looking for issues. Our Ranger Model Check is primarily looking for two things: conflicts/errors in the model and elements that are going to cause issues in the field. We take the time to ensure that no matter who built your model, you are still going to have a good GPS experience in the field. If changes need to be made, by your direction we can either make them ourselves or provide a list to you of the changes that need to be made.
We obviously prefer to build our models from the ground up: we catch all the mistakes, we standardize the product and we can guarantee your field crews will have the same experience every time. But due to cost or time constraints, you may not always be looking for that service and instead want to use the surface you already have. Ranger Model Check is the answer for you then.